Visy assists ports and terminal operators in planning automated gate operation. Our planning capabilities include 2D and 3D layouts, 3D animations, concept studies and gate simulations.
Our gate simulation tool allows us to optimize automated gate operation using terminal's own traffic data, planned gate process and dimensions. Simulation reports are made based on road truck gate phase and turnaround times including queue sizes in each gate phase. Simulation video is provided for verification of the gate process and additional clarity (reasons for bottlenecks etc.).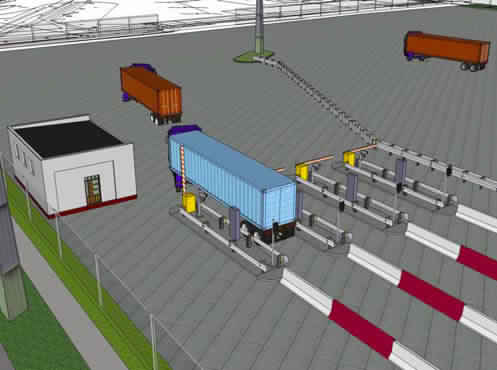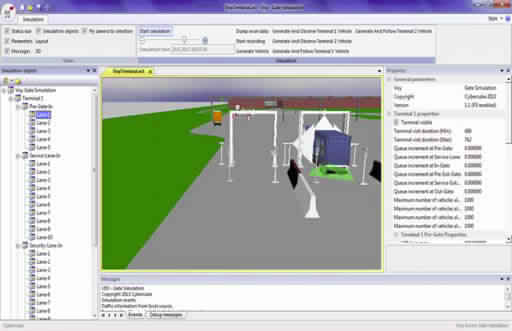 2D and 3D layouts
Based on available area

With optimal dimensioning

Planned gate process

Layout can be optimized via simulation
3D animations
Based on the 3D layout

Visualization of the planned gate process for easier understanding
Concept studies
Description of existing operations.

Development needs.

Proposed solution with pictures

Cost and delivery time estimates

Estimated benefits.
Gate Simulation
Evaluating benefits of an automated gate system vs manual operation.

Checking functionality of the proposed gate solution and if it meets KPIs requirements (Excel reports).

Finds out optimum gate design.

Illustrates process in an automated gate system (Via 3D animation)