Wide variety of Optical Character applications, which is mainly standard services, and customizable services upon application requirements.
Example for OCR applications are LPR, Crane OCR, Gate OCR
We provide gate automation and access control solutions in four main sectors; Ports and terminals, Customs agencies and border crossings, Intermodal and rail operations, and Industrial facilities. We enable our customers to streamline processes, automate their operations, minimize human errors, hence, save money and increase productivity.
 LPR, Port Automation, Gate Automation, Terminal planning, SMART ports, Port machinery, Container management systems, TOS (Terminal Operating System), OCR
–  KEY BENEFITS
Increases productivity

Reduces processing time

Enhances accuracy, safety and security
– KEY FEATURES
Recognition of vehicles, personnel, containers and cargo

Traffic control and guidance

Simple interfacing with TOS, ERP, VBS and other systems

Damage inspection, high quality imaging

Numerous identification and device options

Management tools for reports and performance analysis

Web services for 3rd parties

Remote system support

All software by Visy, all hardware commercial-off-the-shelf

This system can provide different OCR services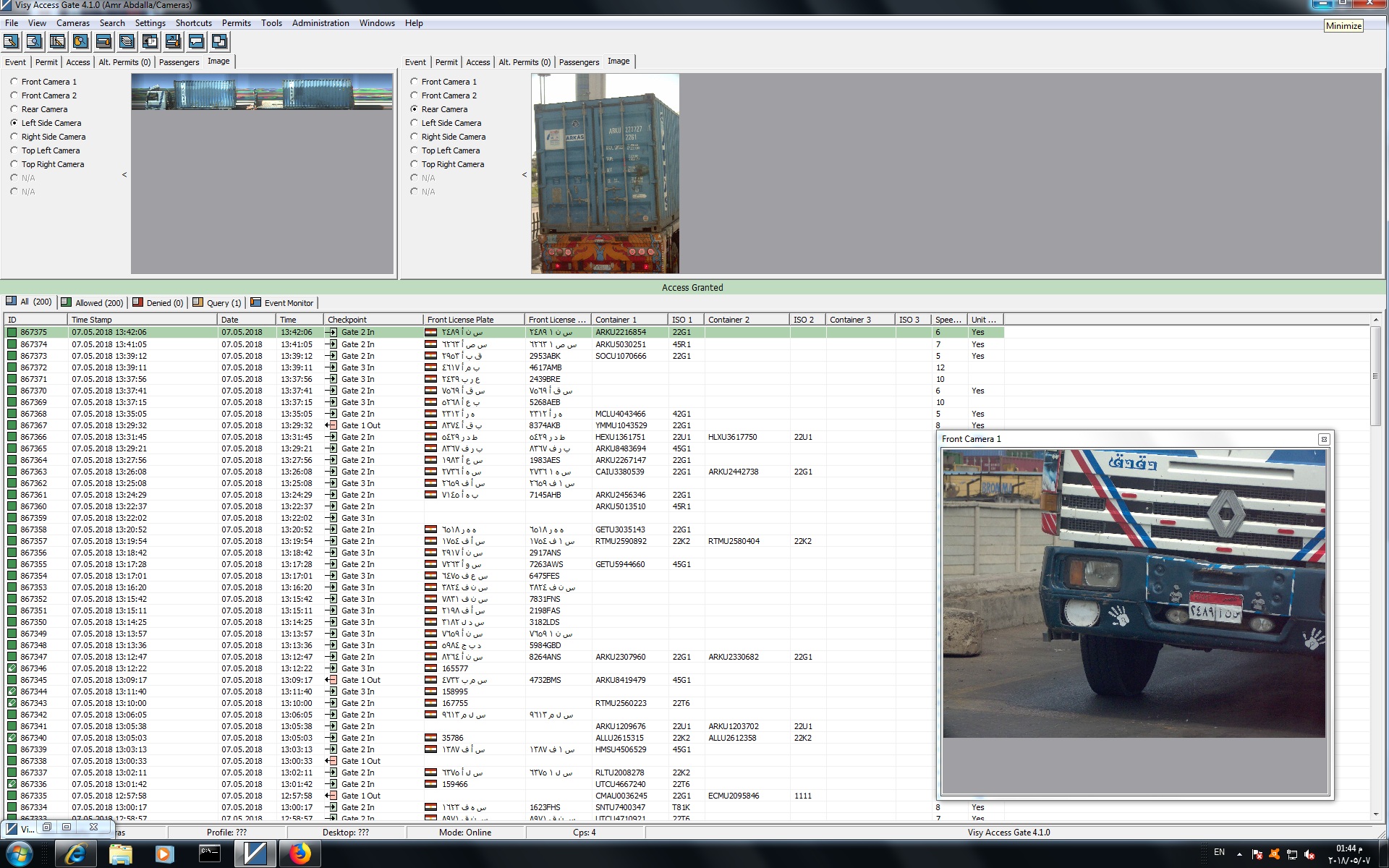 – Crane OCR Systems
Crane OCR service is a complete system that is attached to crane, allows recognition of container information, linking this information to customer database, and acknowledging container status in case of any damage and size and impact of damage.

TopView is comprised of multiple, highly robust cameras attached to spreaders that point towards the containers during lift and drop operations. The cameras capture high-resolution images which are used for container code identification by optical character recognition ("OCR") and damage inspection. TopView works in conjunction with Visy's Gate Operating System ("GOS") and OCR applications to automate terminal processes. The system accommodates cranes operating with single, twin, tandem and quad spreaders.

For terminals that require boxes to be identified on the quay, TopView provides a cost effective means of identifying the numbers on the roof of the boxes. Because ISO boxes have container codes in two locations on the roof, the camera system captures two sets of codes with a single event. By then placing cameras on the outreach and backreach of an STS crane, Visy's Crane Gate application captures container codes from four different locations on single and twin operations and three locations on tandem and quad operations. The result is that the OCR hit rates will be as high as systems with three times as many cameras, thus significantly reducing the cost of ownership of such a high-performing system.

For better understanding of our Crane OCR systems please visit our photos and media section.
– Gate OCR Systems
Our leadership in the field of port automation is a normal result from having strong expertise in this field, and strong support from our partners.

Our OCR systems are able to recognize Arabic alphabet, this gives us a strong competitive advantage against our competitors.

Prime OCR solutions are efficiently installed since more than 3 years.